Power quality is commonly defined as the power grid's ability to supply a clean and stable power flow as a constantly available power source. The power flow should have a pure sinusoidal wave form and it should remain within specified voltage and frequency tolerances. No real-life power source is ideal.
In today's electrical networks, deviations from these ideal conditions are frequent due to increasing non-linear and other loads disturbing the grid. Power generation is also becoming more complex with new players and technologies entering the business, which used to be a fairly stable operating environment. All this adds new challenges to power grid operators.
The consequences of insufficient power quality can inflict serious losses on business and economy. In the worst-case scenario, it may pose a threat to human life in mission critical applications and highly sensitive environments, such as hospitals.
Good power quality saves money and energy. Direct savings to consumers come from lower energy cost and reactive power tariffs. Indirect savings are gained by avoiding circumstances such as damage and premature aging of equipment, loss of production or loss of data and work. Power quality can affect the overall company performance, which is a fact easily overlooked by the management.
Jef Techno solutions offers extensive range of power quality products, systems and services to address the power systems problems of utility, industrial, infrastructure, Transport and commercial sectors. These capabilities include site surveys, field measurements, computer simulations, equipment sensitivity characterizations and offering cost competitive solutions. Specific study capabilities include power factor correction analysis, harmonic evaluations, transient analysis, and power quality site surveys including wiring and ground evaluations.
FACILITIES AFFECTED BY POWER QUALITY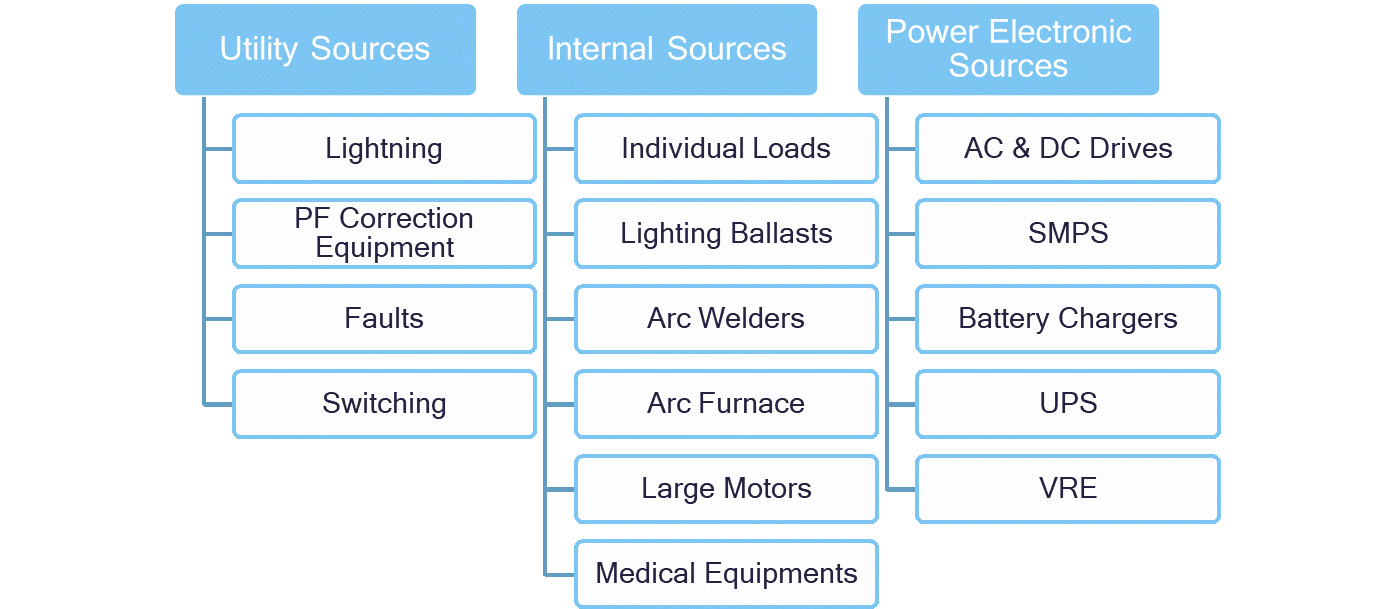 SOURCES OF POWER QUALITY ISSUES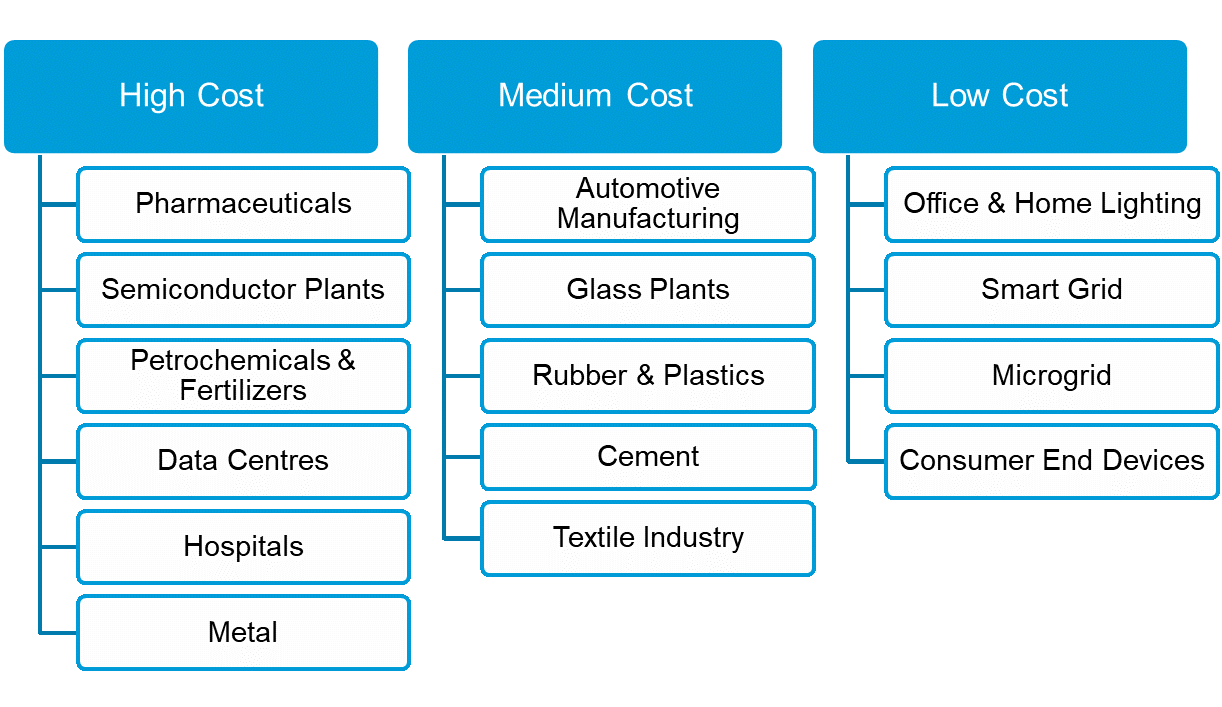 DELIVERABLES